Dedicated to the coverage of UND Hockey. The team formerly known as the Fighting Sioux.
Friday, May 17, 2013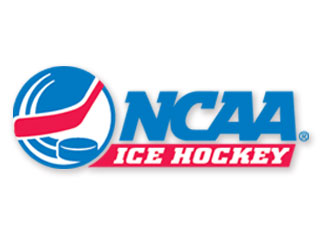 Todd Milewski Executive Editor of USCHO has a couple of interesting blog posts that are posted up on USCHO and think there are a couple of points that are worth addressing… They are as follows.
Minor discussions on rules

The rules committee is in the middle of a two-year rule book cycle, so no changes can be made this offseason. There were some small discussions, however, on giving on-ice officials the ability to use video to review major penalties and ways to increase offense.

Anastos, the rules committee chair, said the most prominent idea presented to increase scoring opportunities was to not allow players to intentionally leave a skating position (i.e., kneel or lay down) to block shots.
First off, shot blocking is part of the game of hockey and any talk of taking shot blocking out of hockey should immediately be dismissed and discredited. I can't see that going anywhere and any talk of this needs to stop. This would be a good way for college hockey to lose the top blue chip recruits to the CHL immediately.
To quote BSU head coach Tom Serratore, shot blocking is part of the game of hockey. "You got to block shots," Serratore said. "That's hockey; that's not a key, that's automatic, that's non-negotiable, that's part of being a hockey player, that's sacrifice.
As far as tweaking the criteria for the Pairwise Ranking for road wins. I am all for it. Bravo! Let's do it. There are teams that for whatever reason, that refuse to travel, that's a fact. The teams that travel for nonconference games should be rewarded for their travel; it's harder to play in another team's rink. That team should get a bump in the pairwise, especially when they get a quality win against a top-ten opponent.
I still think that there is going to be a movement by some to get the NCAA regionals back to campus. Starting in September 2013, UND Athletic Director Brian Faison is going to be part of the NCAA Ice Hockey Rules committee, so there will be an advocate of moving the NCAA Division I Hockey regionals back to campus.
Earlier this month, the NCAA Division I Men's Ice Hockey Committee heard ideas from coaches on changes to improve the regional atmosphere, but there was no consensus. The movement to return NCAA games to campus sites has its supporters but there also has been a good amount of pushback. [USCHO]
I am interested in seeing what others think about some of these issues. I would love to see what schools actually pushed back against bringing the NCAA regionals back on campus. I have not heard yet, but I have my suspicions.
Posted by

Eric Burton
at Friday, May 17, 2013


Links to this post
Monday, April 29, 2013
The Central Scouting Final Fankings are out, UND has three incoming recruits in the top 100 of for North American Skaters, for this year's 2013 NHL Draft. Here is the list of College Hockey player's s/t to USCHO.
Rank Player's Name Position 2012-13 Team NCAA Commitment
24 Ian McCoshen, D Waterloo (USHL), Boston College
29 John Hayden, F U.S. NTDP, Yale
34 J.T. Compher, F U.S. NTDP, Michigan
35 Michael McCarron, F U.S. NTDP, Western Michigan
40 Brett Pesce, D, New Hampshire
42 Adam Tambellini, F Surrey (BCHL), North Dakota
44 Tommy Vannelli, D U.S. NTDP, Minnesota
45 Connor Hurley, F Muskegon (USHL), Notre Dame
47 Steven Santini, D U.S. NTDP, Boston College
49 Michael Downing, D Dubuque (USHL), Michigan
51 Gustav Olofsson, D Green Bay (USHL), Colorado College
53 Keaton Thompson, D U.S. NTDP North Dakota
56 Ryan Fitzgerald, F Valley (EJHL), Boston College
60 Zach Sanford, F Middlesex (EJHL), Boston College
62 Sean Malone, F U.S. NTDP, Harvard
64 Teemu Kivihalme, D Fargo (USHL), Colorado College
67 David Pope, F West Kelowna (BCHL), Nebraska-Omaha
68 Alex Coulombe, D Stanstead College (Quebec), Vermont
70 Hudson Fasching, F U.S. NTDP, Minnesota
75 Anthony Florentino, D South Kent School, Providence
80 Jake Guentzel, F Sioux City (USHL), Nebraska-Omaha
81 Blake Heinrich, D Sioux City (USHL), Minnesota-Duluth
84 Tyler Motte, F U.S. NTDP, Michigan
86 Luke Ripley, D Powell River (BCHL), Notre Dame
87 Will Butcher, D U.S. NTDP, Denver
88 Connor Clifton, D U.S. NTDP, Quinnipiac
93 Brendan Harms, F Fargo (USHL), Bemidji State
96 Luke Johnson, F Lincoln (USHL), North Dakota
97 Jason Salvaggio, F Indiana (USHL), Connecticut
104 Wiley Sherman, D Hotchkiss School, Harvard
106 Grant Besse, F Omaha (USHL), Wisconsin
108 Aidan Muir, F Victory Honda 18U, Western Michigan
109 Brian Pinho, F St. John's Prep, Providence
111 Nolan DeJong, D Victoria (BCHL), Michigan
119 Troy Josephs F St. Michael's (OJHL) Clarkson
121 Dane Birks, D Merritt (BCHL), Michigan Tech
122 Blaine Byron, F Smiths Falls (CCHL), Maine
129 Carson Soucy, D Spruce Grove (AJHL), Minnesota-Duluth
130 Peter Quenneville, F Dubuque (USHL), Quinnipiac
132 Jonny Brodzinski, F St., Cloud State
136 Alex Kile F Green Bay (USHL) Michigan
138 Miles Wood, F Nobles & Greenough, Brown
140 Parker Reno, D Lincoln (USHL), Rensselaer
141 Neal Pionk, D Sioux City (USHL), Minnesota-Duluth
142 Andrew Copp, F, Michigan
143 Alex Iafallo F Fargo (USHL) Minnesota-Duluth
157 Evan Allen F U.S. NTDP Michigan
160 Zach Glienke F Eagan High School Maine
162 Kevin Guiltinan D Prince George (BCHL) Harvard
169 Ryan Segalla D Salisbury Prep Connecticut
170 Jake Jackson F Waterloo (USHL) Michigan Tech
176 Adam Johnson F Indiana (USHL) Minnesota-Duluth
178 Willie Raskob D Shattuck-St. Mary's Minnesota-Duluth
181 Clint Lewis D U.S. NTDP Cornell
182 John Stevens F Dubuque (USHL) Northeastern
183 Mike Williamson D Spruce Grove (AJHL) Penn State
184 Josh Healey D Sherwood Park (AJHL) Ohio State
186 Ross Olsson F Cedar Rapids (USHL) Northeastern
191 Anthony Louis F U.S. NTDP Miami
192 Trevor Moore F Tri-City (USHL) Denver
193 Taylor Cammarata F Waterloo (USHL) Minnesota
198 Quin Pompi D Berkshire Prep Princeton
201 Thomas Aldworth F Tri-City (USHL) Providence
202 Keifer Sherwood F Youngstown (USHL) Miami
203 Justin Kloos F Waterloo (USHL) Minnesota
204 Paul Stoykewych D Winnipeg (MJHL) Western Michigan
208 Gabe Guertler F Fargo (USHL) Minnesota
209 Vinni Lettieri F Lincoln (USHL) Minnesota
210 Frank DiChiara F Dubuque (USHL) Yale
Posted by

Eric Burton
at Monday, April 29, 2013


Links to this post
Monday, December 10, 2012
USCHO.com

Division I Men's Poll
December 10, 2012
Team
(First Place Votes)
Record
Points
Last Poll
1
Boston College
(35)
11- 2-1
981
2
2
New Hampshire
( 9)
11- 2-2
921
1
3
Notre Dame
( 3)
13- 4-0
902
5
4
Minnesota
( 3)
11- 3-3
815
4
5
Miami
10- 3-3
775
3
6
Boston University
10- 5-0
727
7
7
Western Michigan
10- 3-1
723
7
8
North Dakota
8- 5-3
630
9
9
Quinnipiac
12- 3-2
541
13
10
Dartmouth
7- 2-2
529
10
11
Denver
9- 5-2
519
6
12
Cornell
6- 3-2
438
11
13
Nebraska-Omaha
10- 5-1
389
14
14
Union
8- 3-4
385
12
15
Yale
6- 3-2
246
15
16
Niagara
10- 2-3
239
18
17
St. Cloud State
9- 7-0
234
17
18
Harvard
4- 3-1
126
20
19
Ferris State
7- 6-3
116
16
20
Minnesota State
9- 5-2
96
NR
Others receiving votes: Colorado College 63, Colgate 35, Providence 32, Holy Cross 19, Ohio State 14, Robert Morris 5.
USA Today/USA Hockey Magazine Poll
Rk.

School (1st place)

Record

Pts.

PR
1.

Boston College (22)

11-2-1

496

2
2.

New Hampshire (9)

11-2-2

472

1
3.

Notre Dame (1)

13-4-0

420

4
4.

Minnesota (3)

11-3-3

405

5
6.

Boston University

10-5-0

325

7
7.

Western Michigan

10-3-1

312

8
8.

North Dakota

8-5-3

259

9
9.

Quinnipiac

12-3-2

224

11
11.

Dartmouth

7-2-2

212

10
14.

Nebraska Omaha

10-5-1

67

14
O
thers Receiving Votes: Niagara 14, St. Cloud State 12, Harvard 9, Providence 5, Colorado College 2, Minnesota State 2, Ferris State 1.
Posted by

Eric Burton
at Monday, December 10, 2012


Links to this post
Monday, October 01, 2012
The first USCHO Poll is out and the
Boston College Eagles
are the number one pick. I know that some Gopher fans will be upset with the slight but
according to Todd Milewski
of USCHO, only one team since the 1997-98 season
–
the
Minnesota
Golden Gophers in 2002-03
–
has went on to win an
NCAA
title. So being the number one team in the first USCHO poll of the preseason really doesn't matter all that much.
Saturday, October 29, 2011
sctimes photo
I was reading UCHO.COM and in
Tim Boger's gamer
I noticed this little news nugget. Take a look at this puzzling statement by Ryan Faragher.
"That definitely helps to get the first couple of shots out of the way," he said. "I think the way the guys played allowed me to see the puck when I needed to. Bad penalties aside, I think we really outplayed them."
Since Faraghers team was badly outshot 44-23 and out played that's not a very accurate statement. Let's not forget to give credit where credit is due, Faragher had a very good night but that game could have been 8 or 9-3 in favor of the Fighting Sioux. The Sioux were all over the Huskies and couldn't get anything past the freshman goalie. If I was one of the leaders on the team that statement would be on the blackboard in the Fighting Sioux locker room.
Posted by

Eric Burton
at Saturday, October 29, 2011


Links to this post
Friday, December 17, 2010
I wonder what would have happened if UND had got their feet moving earlier in that game? We might not be having the discussions we are having today. I was reading USCHO WCHA blog this morning and there was something that caught my eye in Tyler Buckentine's post. I am going to preface this by saying I don't know Tyler from Adam or what team he cheers for and I don't have anything against him at all, I am not trying to attack him, also notice, that I am not making him the buffoon of the week. I save those blog posts for people that do moronic things. None the less, Tyler was reviewing the WCHA and the first half of the season and how the league play has evolved.
USCHO.COM --- College hockey is at the midpoint of its season and the WCHA has four teams in the nation's top eight teams and two in the top four.

The consensus WCHA favorite, UND, (13–5–2) is the top WCHA team in the USCHO.com D-I Poll and sits in first place in the league standings with 22 points after a pair of sweeps against SCSU and Minnesota State.

Who would've thought Matt Frattin, the nation's leading goal scorer, would have 17 goals at the break when the Sioux's goals leader when the 2009-10 season ended was Jason Gregoire with 20.

Frattin, who scored 11 goals a year ago, has 25 points, which matches his personal best for points in a season he set as a sophomore.

Frattin has the ability to create his own chances to make quality shots. He beat MSU goaltender Phil Cook glove side far post on Friday and danced his way around two Mavericks defenders on his way to a goal Sunday.

Frattin is on a five-game goal-scoring streak.

Aaron Dell has been a surprise in the crease after UND's original No. 1 goalie, Brad Eidsness, was benched after just five games because of his nightmare of a start to the season (4.12 GAA, .805 SV%).

The sophomore Dell is 12–4–1 with a 2.22 goals against average and .904 save percentage.

The scary thing is UND's record now and the schedule that lies ahead for the Sioux. UND faces only two teams in the current top 10-ranked teams on the schedule until the Final Five rolls around.
Here is what I take issue with, "Who would've thought Matt Frattin, the nation's leading goal scorer." You're kidding right? You can't be series? Cliché alert: It would be an understatement to say that Matt Frattin has looked like a man among boys and has played this season Frattin like a man possessed. The Toronto Maple Leafs who are starved for offense must be drooling at the prospects of having Matt Frattin wearing a Maple Leaf on the front of his jersey.
If you are covering the WCHA and you have had a chance to watch Matt Frattin play at all last season you would have noticed a player that was on the verge of breaking out and would have thought a torrid season might be in the cards. Rewinding back to last season when Matt Frattin returned from his suspension; Fratting took fire during the second half of the season and caught fire during the second game of the SCSU series has been hot as a pistol since and scored a bundle of goals.
So how hot has Frattin been, Matt has scored
11 goals in 13 games
last season from Feburary 12th to March 27. Fast forward to this season Frattin has continued that torrid pace scoring
17 goals in 20 games
, so if my math is right (I am a sociology major), that is roughly 28 goals in 33 games.